CALEDONIA – Cornerstone USA LLC, along with two of its subsidiaries, Cornerstone Pavers and Burlington Pavers Leasing, filed for Chapter 11 bankruptcy in the Eastern District Court of Wisconsin.
Cornerstone Pavers was a key player in the reconstruction of the MM Freeway which far exceeded the original completion schedule.
Kerkman and Dunn of Milwaukee filed for bankruptcy on behalf of Cornerstone Pavers and Burlington Pavers Leasing on February 4, then filed on behalf of Cornerstone USA on February 20.
A Chapter 11 bankruptcy is a reorganization of a debtor's business and assets and restructures its debts so that the business can continue to operate and repay its creditors. Cornerstone filed a motion to pay all employee wages, which the court granted.
Chris Cape, owner and director of Cornerstone, said in an email that "we believe the Chapter 11 reorganization process will allow Cornerstone to accelerate the collection of amounts owed to the business."
"The company is solvent and has sufficient assets to pay all of its obligations," Cape said. "However, failure to be paid in a timely manner and to resolve issues with the national highway projects has forced Cornerstone to seek Chapter 11 protection to reorganize in order to collect monies owed to it. "
Among the list of creditors, the largest balance is $1,994,206.16 owed to West Bend Mutual Insurance Company of Madison. Cornerstone also owes six-figure balances to nine other entities, including Wisconsin Laborers District Council, Wisconsin Masons Benefit Fund of Milwaukee, Gleason Readi Mix of Kenosha and Ozinga Ready Mix of Milwaukee.
The list also includes five-figure sums for area contractors such as Arrow Specialized Carriers of Kenosha, Burlington Spring Valley of Burlington, Genesis Excavators of Kenosha and Lake Edge Logistics of Oak Creek.
Cape said he did not expect the reorganization to affect the company's operations.
"Cornerstone'e operations are expected to continue throughout the state of Wisconsin, including work on the most challenging interstate and state highway projects that are its bread and butter."
troubled two years
This was the second time Cape had asked for help with one of his businesses. In 2005, Cape Construction remained in the news for months as the company collapsed for reasons never fully made public. The fourth-generation company filed for receivership, an alternative to bankruptcy under Wisconsin law, in April.
Cape Construction had consistently ranked among the top five companies nationally for miles of concrete coated. Cornerstone has had two difficult years since the delay of the MM Freeway project. The original completion deadline was Oct. 1, 2018, but it didn't open to through traffic until August 2019. Even then, Wisconsin Department of Transportation spokesman Michael Pyritz said that the highway was "open rather than complete".
Cape said the delays were caused by AT&T infrastructure that needed to be moved and Cornerstone was not to blame.
That argument did not convince County Executive Jonathon Delagrave, who said in November 2018, "If it were up to me, Cornerstone Pavers would never have a project in Racine County again.
In April 2019, Racine City Council upheld former Public Works Commissioner Mark Yehlen's decision to designate Cornerstone Pavers as not qualified to bid on city projects that year. Cornerstone attempted to appeal the decision, but was unsuccessful.
In August, shortly after MM reopened, Cornerstone was pulled out as a sub-contractor for the 20/38 motorway reconstruction project in downtown Waterford. Pewaukee-based Zenith Tech, the prime contractor, made the decision to replace Cornerstone with Marshfield-based Trierweiler Construction and Supply Co., according to the DOT.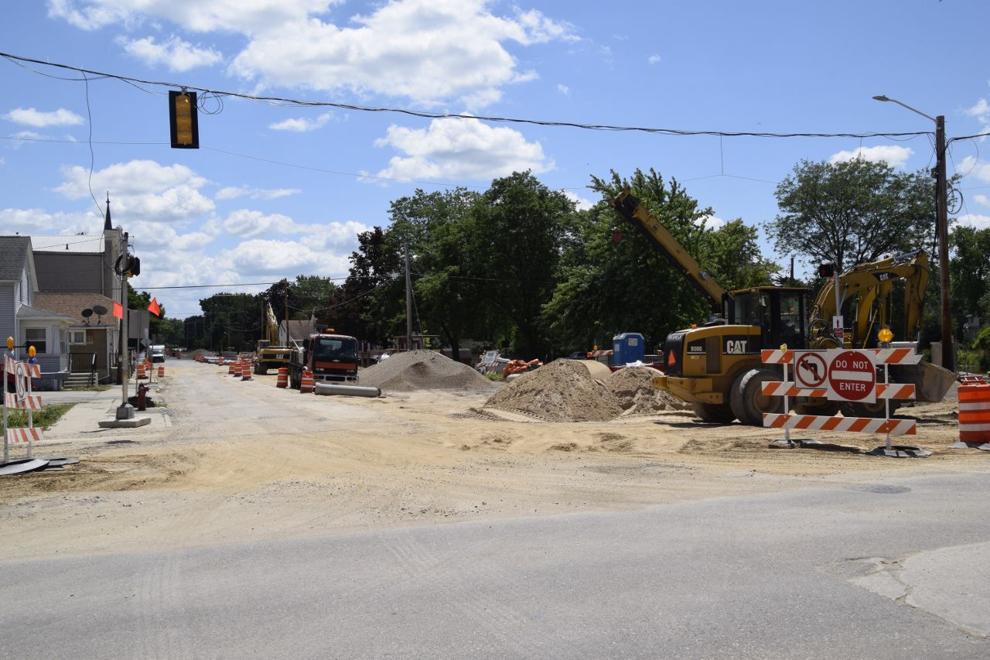 When asked if these incidents had affected Cornerstone's financial situation, Cape responded only to the decision of the town of Racine.
"Due to the City of Racine's decision, the company has filled its work schedule with other work in the surrounding area, including work in the Kenosha County area," Cape said in an email. mail. "We believe the Town of Racine is an excellent landlord and provides great value to its ratepayers. We hope to prove our superb quality and cost-effectiveness in the future to the city.
On July 12, the DOT decided to waive $402,615 in penalties against Cornerstone for the MM Highway delays. The company still had to pay $22,770 in new penalties because the project ended 11 days late.
In October, five Republican state lawmakers filed an open records request with the DOT for documents related to the decision. None of the lawmakers represented areas such as the MM Highway. But at least two, Sen. Stephen Nass, R-Whitewater and Rep. Joe Sanfelippo, R-New Berlin, represented areas where Cornerstone had previously operated. The Nass district includes the village of Waterford and Sanfelippo represents West Allis, where Cornerstone is believed to have missed West National Avenue resurfacing deadlines.
The Journal Times contacted the offices of Nass and Sanfelippo to verify the status of their request for records. No information was immediately available.