At OnMilwaukee, we believe in raising all voices and using our platform to support the dreams of others. And that's what we hope to do for Dominic the Food Reviewer. When I first met Dominic almost two years ago, I was impressed by his passion, curiosity and interest in improving his writing. Over time, I not only enjoyed getting to know him better, but he taught me as much as I have him. Hope you not only enjoy reading Dominic's reviews, but also glean understanding and joy as you see the world of food through his eyes. – Lori Fredrich, editor-in-chief
For this week's review, I visited Twisted Plants, 4905 S. Packard Ave. in Cudahy, where I had the chance to chat with Brandon Hawthorne, one of the owners.
The Twisted Plants story began in 2016 when Brandon's wife Arielle was diagnosed with lymphoma. Hawthorne wanted to switch to a plant-based vegan diet for his health. Struggling to find enough healthy and tasty plant-based foods in the area, the Hawthornes decided, after beating cancer, to open their own plant-based food truck in 2019. Having had good success with it the food truck, they decided to open a brick and mortar location in May 2020.
The staff at Twisted Plants are primarily Hawthorne family and close friends. The decor has a really cool and hip vibe. The walls are covered in classic cannabis-themed party films.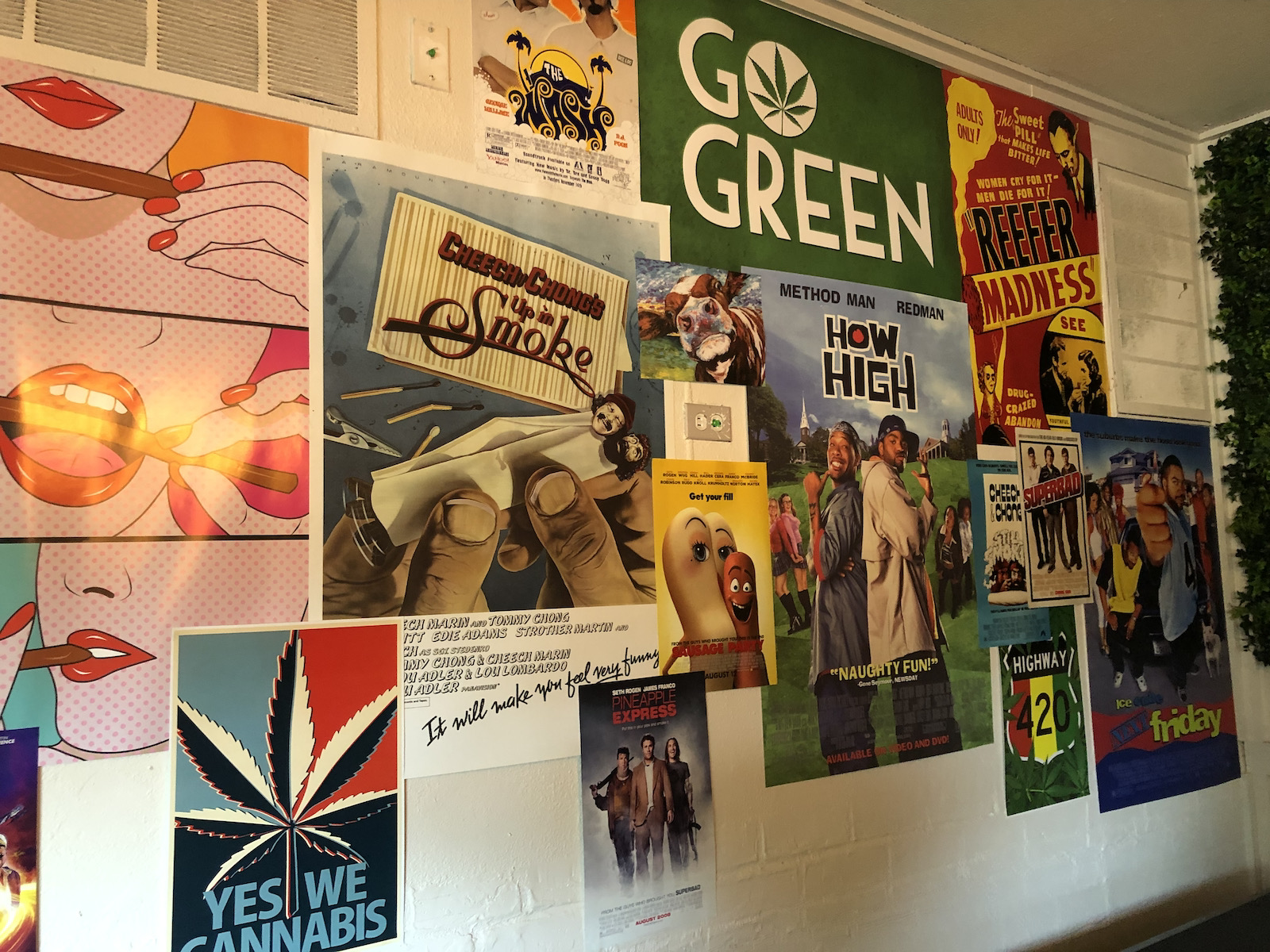 There are seats inside and outside and although the building is not very big the tables are well separated. The majority of the menu items are named after cannabis-themed movies, which adds to the restaurant's fun concept.
All of the sandwiches looked amazing and I hope to try them all one day. Hawthorne told me that the most popular burgers are their Up in Smoke Burger, Superbad Burger, and Pineapple Express Burger. For all of their plant-based burgers, they use Beyond Burgers.
For my appetizers, I tried the cauliflower bites ($ 11) and their mozzarella sticks ($ 8). The cheese in the sticks was incredibly creamy and melted in my mouth. I thought the mozzarella sticks were way better than any traditional mozzarella stick I have ever had.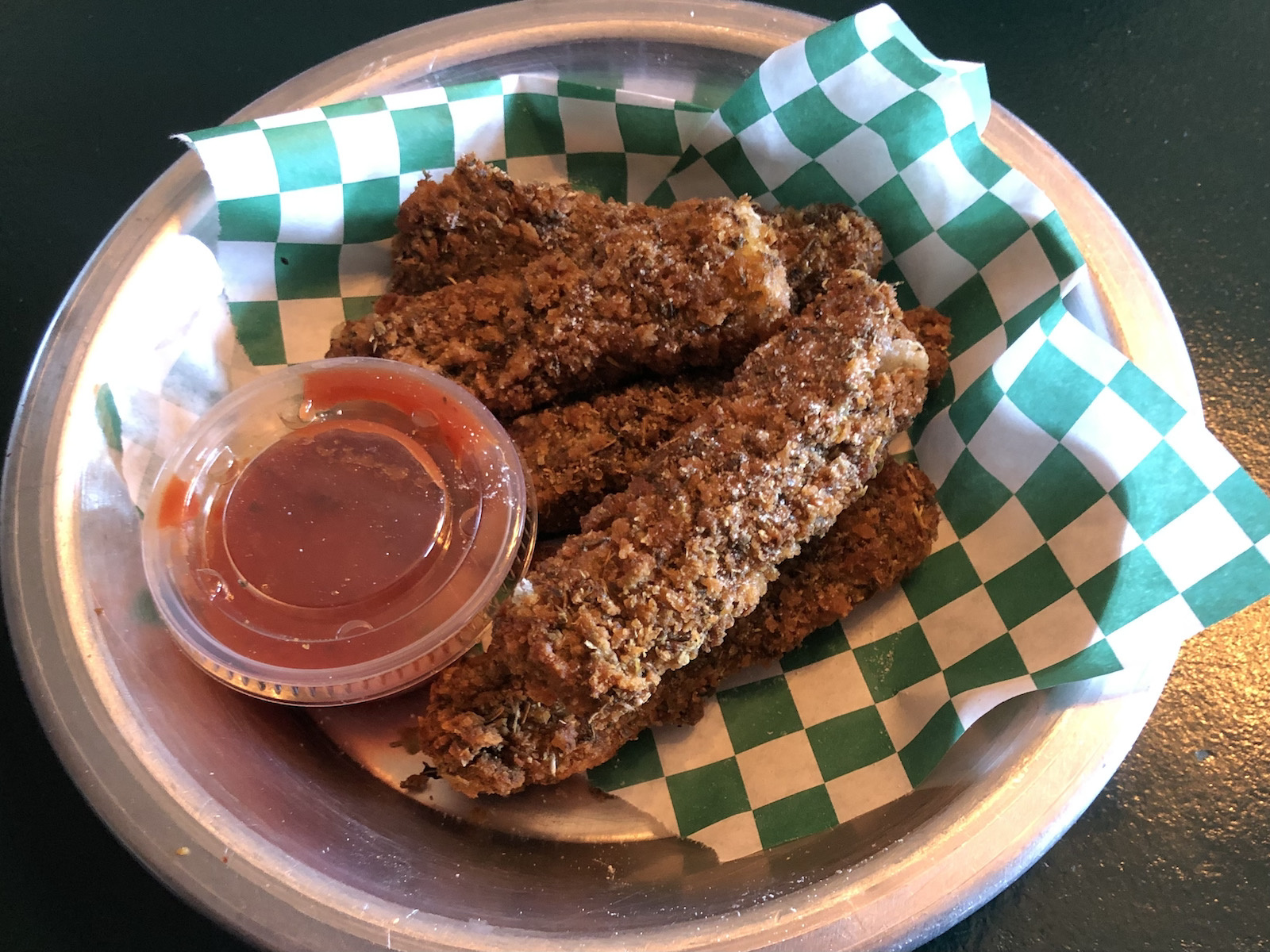 The cauliflower bites, which included half the sweet pepper and half the lemon pepper, were both very sweet on the inside and had a nice crunchy crunch on the outside.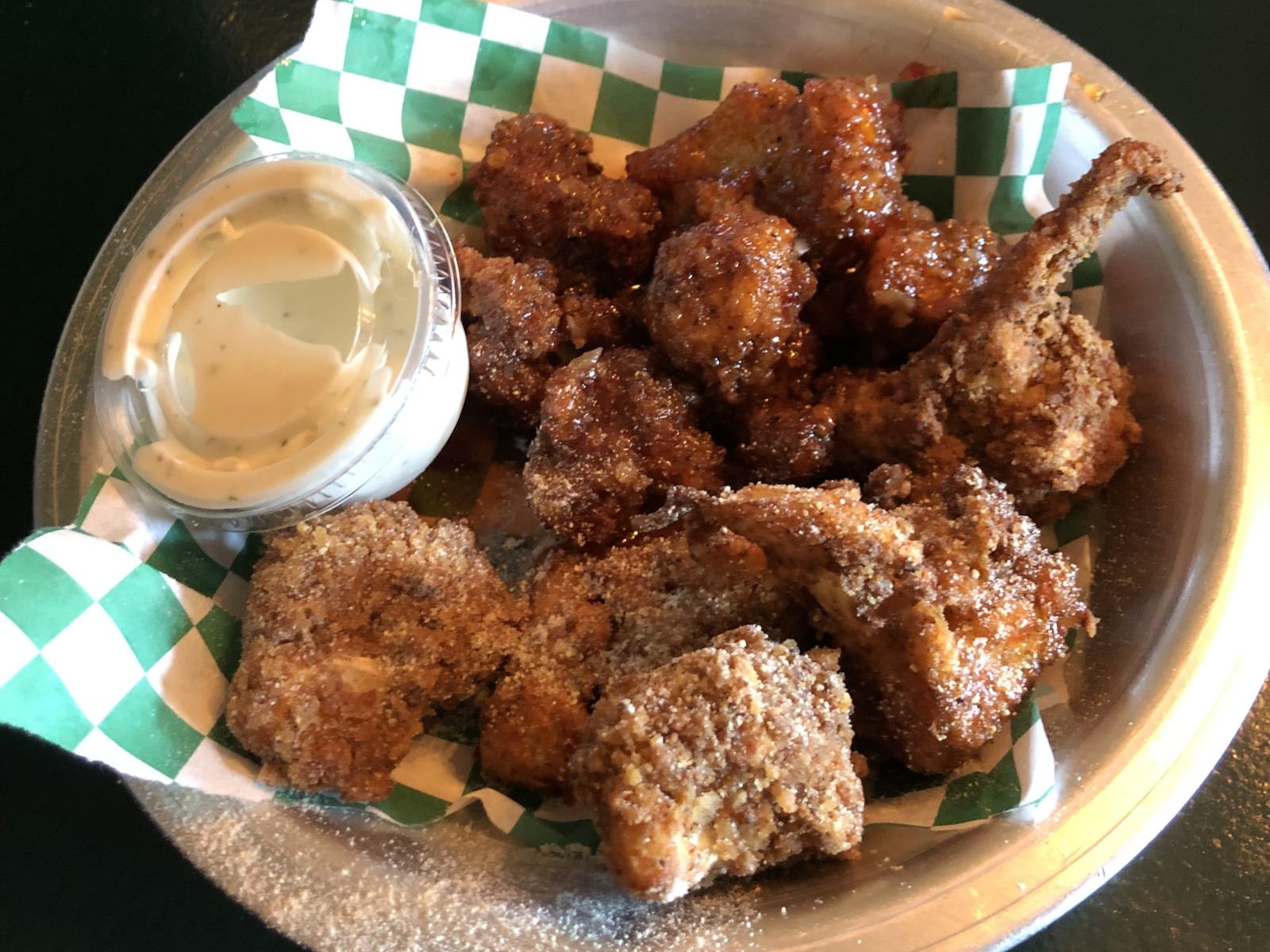 I tried the Superbad burger. Had grilled onions, jalapeños, chipotle ranch, plant-based patties, and queso ($ 12.50). The patty has the texture of a hamburger with the grill marks of a traditional hamburger. I loved all the toppings too, especially the queso. The bread was super soft and fresh. I could get a slight hint of spice inside the burger. The burger patty exceeded my expectations.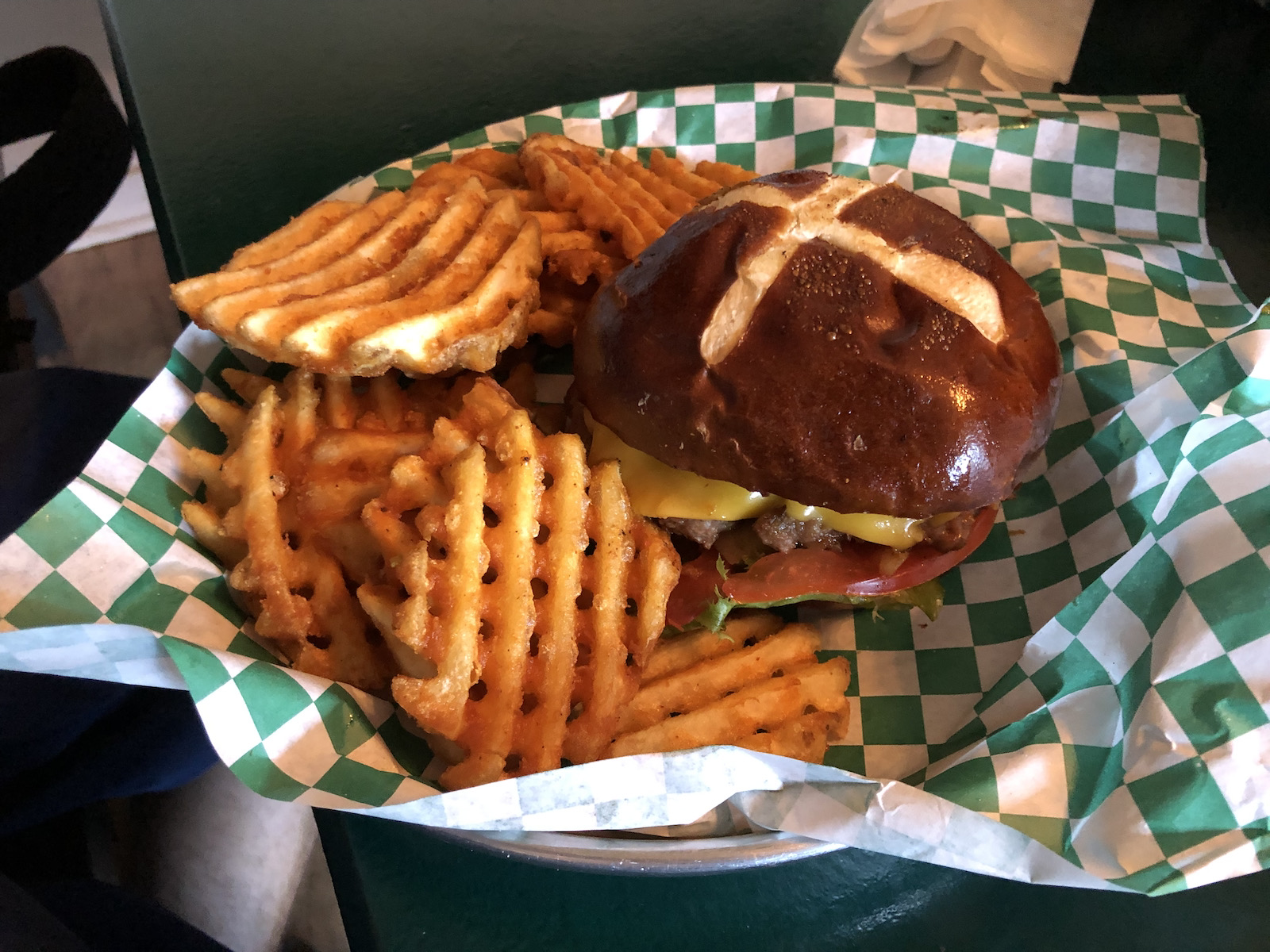 With my Superbad burger, I got waffle fries. They were very well seasoned and perfectly cooked.
My teacher had the Pineapple Express burger ($ 13.50). I got to try a few bites and couldn't believe how juicy and tasty the burger was. Although I'm not used to eating vegan food, all of the ingredients tasted incredibly fresh and worked so well together.
For a refreshing drink after my meal I had the strawberry shake. All of their milkshakes are made from Scratch (vegan) ice cream with almond milk used in their flavored shakes. There were a lot of different options and I found mine to be delicious, with a nice touch of almonds.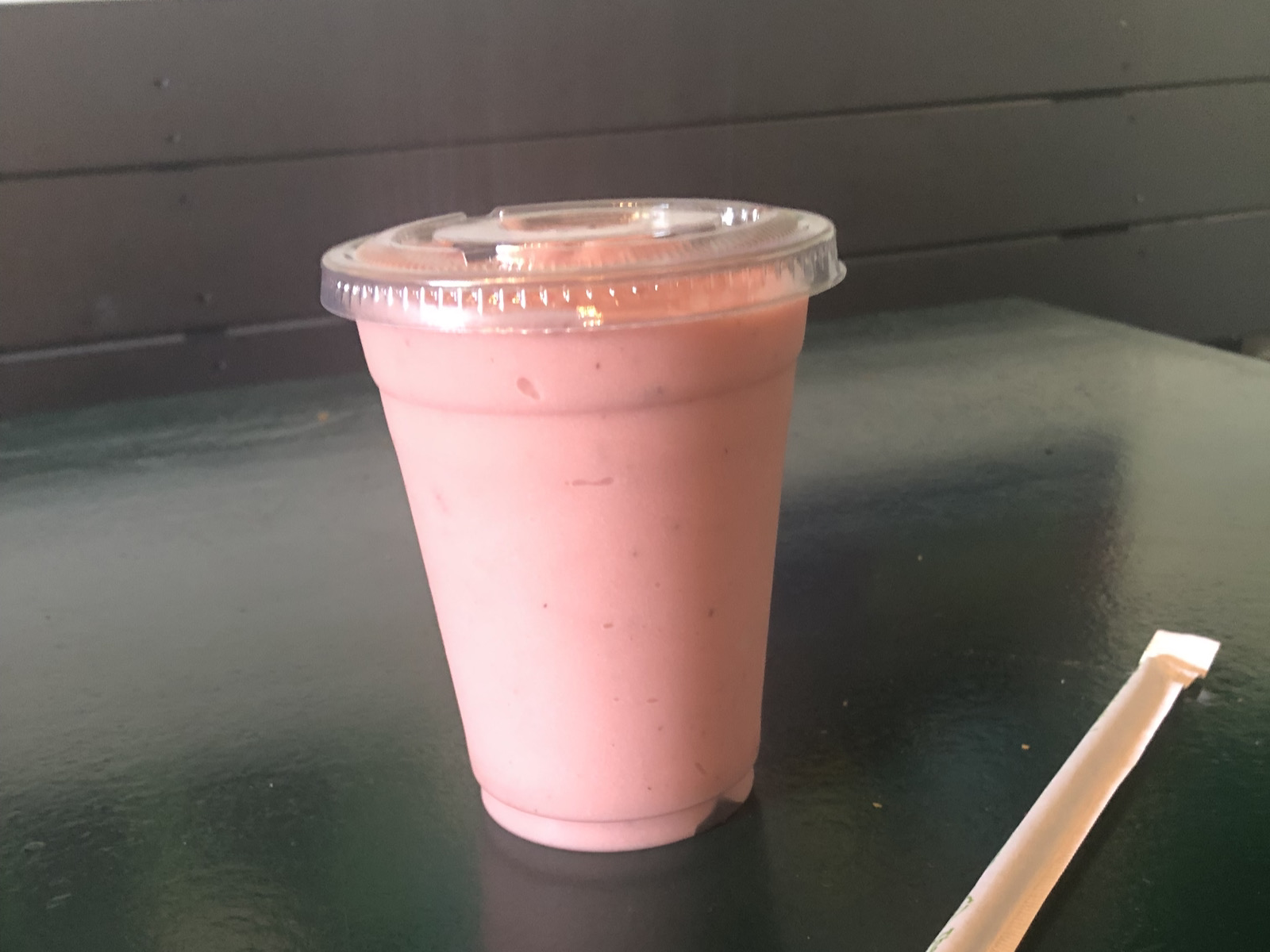 I would highly recommend this awesome vegan restaurant to anyone who stays vegan or is generally a meat eater. The high-quality ingredients and incredible flavors make this a must-have. Their story is a story you can truly support and Hawthorne was very generous and kind. You might be hesitant to try plant-based foods and burgers, but just like me, you'll be very happy with your choice.